Updated Tuesday 26th May 2015
NEWSLETTER & GIG GUIDE FROM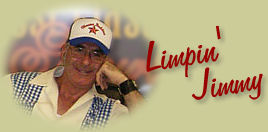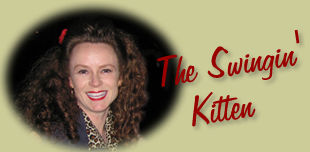 Hey there Guys 'n' Gals,
Jump, Jive and Wail – Back to Saturday night! YAY!

The Flynn has decided to give us back Saturday night to run Jump, Jive and Wail as the nightclub they recently
ran has been cancelled.
So we are back on Saturday 20th June at The Flynn!


Jump, Jive and Wail will be held on the third Saturday of the month from 9pm to 1am and is still free entry.
Come along and join us for the event that you all know and love on Saturday 20th June!

IN THIS UPDATE:-
Jump, Jive and Wail! SATURDAY 20th June - The Flynn Hotel

Roadhouse Rockabilly - every Thursday - Miss Peaches, Newtown

Memory Lane Festival - Sunday 7th June - Bundeena Bowlo

God save the Queen featuring Snowdroppers and Rumjacks - Sunday 7th June - Lansdowne Hotel

Spurs for Jesus - Sunday 7th June - Botany View Hotel

Damn right I've got the Blues & Roots - Friday 12th June - Vanguard, Newtown

Rock Cat Rock - Friday 19th June - Ramsgate RSL

Satellite V - Sunday 21st June - Shady Pines

Rock 'n' Roll & Alternative Market - Sunday 26th July - Manning House & Manning Bar

Kitty, Daisy & Lewis (UK) - Saturday 1st August - Metro Theatre

Fifties Fair - Sunday 23rd August - Rose Seidler House

One Velvet Evening featuring Tex Perkins & Justine Clark - The Factory, Marrickville

Scott Bradlee's Postmodern Jukebox - Thursday 3rd September - Metro Theatre

Gangsters' Ball - Saturday 5th September - Metro Theatre

Wes Pudsey & The Sonic Aces Gig Guide

Barrelhouse Boogie and Blues - every second Wednesday @ Palmer & Co (Next one is Wednesday 27th May)

Geoff Bull & The Finer Cuts - East Sydney Hotel

Rock Lily gig guide

Don Hopkins Gig Guide

Ashfield RSL Gig Guide

Aston Martinis Gig Guide

No Brakes Gig Guide

Jive Bombers Gig Guide

Bellhops Gig Guide

Swing Pit

Country Roads with Ronnie Boy on 2RRR

Sydney Blues Society Gig Guide
______________________________________________________________________________________

SATURDAY 20th June

JUMP, JIVE and WAIL!!

JUMP, JIVE and WAIL! will be held at The Flynn Hotel, 2a Bligh Street,

Sydney on Saturday 20th June and entry is free.

JUMP, JIVE and WAIL is a fabulous social and dance night of Swing, Jump Blues, Rock'n'Roll

and Rockabilly presented by DJ's Limpin' Jimmy and The Swingin' Kitten held on the

3rd Saturday of the month.

The Flynn is located under the Hotel Wentworth and i

s a very classy venue with a large timber

dance floor, air conditioning and a lovely ambiance. The kitchen will be open from 6pm and they

have a great menu available.

The venue is very close to all forms of public transport.

Come on down and check out our new venue!

Limpin' Jimmy and the Swingin' Kitten

www.limpinjimmyandtheswinginkitten.com.au

http://www.theflynn.com.au/