Updated Monday 23rd March 2015
NEWSLETTER & GIG GUIDE FROM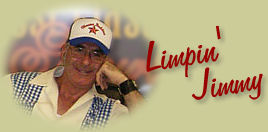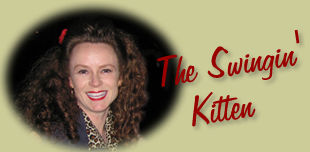 Hey there Guys'n'Gals,
Jump, Jive and Wail – changes nights!

We regret to inform the friends of Jump, Jive and Wail that effective immediately we will be unable to hold our favourite event of the month on a Saturday night.

There has been a recent change of corporate direction of the venue resulting in Saturday nights at The Flynn becoming a VIP club night. However The Flynn management are very keen to keep Jump, Jive and Wail so they have offered us a Sunday evening.

We have had so many positive comments about Jump, Jive and Wail at this venue and we also think it's the perfect space for our event. So we have decided to give Sunday evening a run and we hope that you will continue to support us and that it will be a success.

Jump, Jive and Wail will be held on the second Sunday of the month from 6pm to 10pm and is still free entry. Come along and join us for the event that you all know and love on Sunday 12th April at 6pm.

Jump, Jive and Wail – the new way to end the weekend!

IN THIS UPDATE:-
Jump, Jive and Wail! Sunday 12th April at 6pm - The Flynn Hotel

Roadhouse Rockabilly - every Thursday - Miss Peaches, Newtown

Drey Rollan Band - Thursday 26th March - Miss Peaches Newtown

Cruisin' Deuces - Monday 30th March - Opera Bar

Jake Shimobukuro (USA) - Thursday 9th April - The Basement

Hank Marvin Gypsy Jazz - Saturday 11th April - The Basement

Charity Rockabilly night for Carmen Desira featuring Wes Pudsey & the Sonic Aces, No Brakes & Hellcat III - Friday 17th April - Torque Bar & Grill

Starr Sisters with The Regent Street Big Band - "Wartime Tea Dance" - Sunday 26th April - Balmain Town Hall

Drey Rollan Band - Sunday 26th April - Forresters Hotel, Surry Hills

Throttle Roll - Saturday 9th May and Sunday 10th May - Vic on the Park Hotel (more details to come)

George Annual Rockabilly Festival - Friday 9th May to Saturday 10th May - George IV Inn, Picton

Si Cranstoun (UK) - Friday 12th June - Manhattan Bowl Mascot (more details to come)

Lucky Luke & His Shooting Stars Gig Guide

Wes Pudsey & The Sonic Aces Gig Guide

Big Blind Ray Gig Guide

Barrelhouse Boogie and Blues - every second Wednesday @ Palmer & Co (Next one is Wednesday 1st April)

Geoff Bull & The Finer Cuts - East Sydney Hotel

Rock Lily gig guide

Don Hopkins Gig Guide

Ashfield RSL Gig Guide

Aston Martinis Gig Guide

No Brakes Gig Guide

Jive Bombers Gig Guide

Bellhops Gig Guide

Marrickville Bowling and Recreation Club Gig Guide

Swing Pit

Country Roads with Ronnie Boy on 2RRR

Sydney Blues Society Gig Guide
______________________________________________________________________________________

SUNDAY 12th April

JUMP, JIVE and WAIL!!

JUMP, JIVE and WAIL! will be held from 6pm to 10pm at The Flynn Hotel, 2a Bligh Street,

Sydney on Sunday 12th April and entry is free.

JUMP, JIVE and WAIL is a fabulous social and dance night of Swing, Jump Blues, Rock'n'Roll

and Rockabilly presented by DJ's Limpin' Jimmy and The Swingin' Kitten held on the 3rd Saturday

of the month.

The Flynn is located under the Hotel Wentworth and i

s a very classy venue with a large timber

dance floor, air conditioning and a lovely ambiance. The kitchen will be open from 6pm and they

have a great menu available.

The venue is very close to all forms of public transport.

Come on down and check out our new venue!

Limpin' Jimmy and the Swingin' Kitten

www.limpinjimmyandtheswinginkitten.com.au

http://www.theflynn.com.au/