Updated Sunday 20th December 2020
NEWSLETTER & GIG GUIDE FROM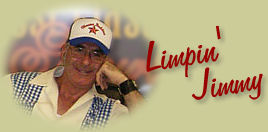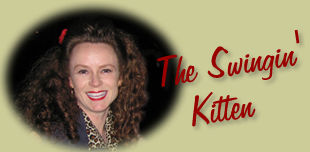 Hey there all you crazy Cats 'n' Kittens,
It has been a long time between gig guide updates
however we are seeing that gigs are slowly coming back
and we thought it was time to start listing a few.
Please note the gig guide is not as extensive as it used to be but
we will do our best to keep you updated with gigs and events
of interest.
Please note that gigs can change at short notice, so please check with
the venue if you need to confirm the event or any other relevant details.
Venues now have limited numbers that they can hold and there may be
now 1 or 2 sessions available and bookings are definitely essential.
Social dancing may be a little way off but there is still fabulous music
happening in Sydney which will lift your spirits in these challenging times.
18/12/2020 update
As there is another Covid outbreak over the last day or two in Sydney,
particularly in the Northern Beaches areas of Sydney, many gigs
and events are being cancelled, so always double check with
the venue if the event is going ahead.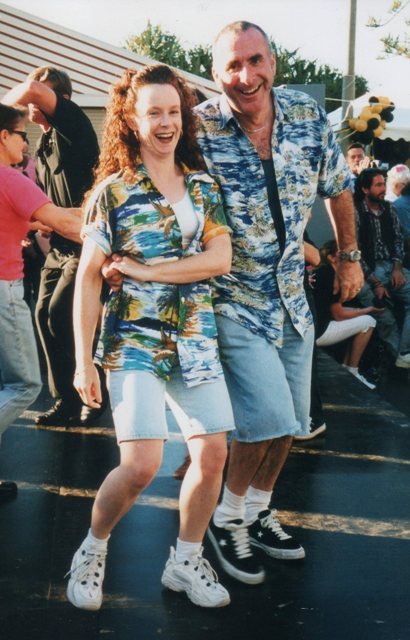 LOVE AND VIRTUAL HUGS ALWAYS,
LIMPIN' JIMMY AND THE SWINGIN' KITTEN XXXX
____________________________________________________________________________
IN THIS UPDATE:-
SUNDAY 20th DECEMBER
Stray Dogs at the Merton Hotel, Rozelle
Merton Hotel
38 Victoria Road
Rozelle
6pm
______________________________________________________________________________________
SUNDAY 20th DECEMBER
"Live Country Sundays" featuring CK & The 45's
at the Salisbury Hotel, Stanmore
Salisbury Hotel
118 Percival Road
Stanmore
3pm
Tickets / bookings - check website
https://www.salisburyhotel.com.au/
______________________________________________________________________________________
SUNDAY 20th DECEMBER
The Deluxe Brothers
at Gasoline Pony, Marrickville
Gasoline Pony
115 Marrickville Road,
Marrickville
4:30pm session and 6:45pm session
Tickets -
https://www.trybooking.com/events/landing?eid=692810&
______________________________________________________________________________________
SUNDAY 20th DECEMBER
Geoff Bull & The Finer Cuts
at the East Sydney Hotel, Woolloomooloo
East Sydney Hotel
Corner Crown Street & Cathedral Street,
Woolloomooloo
5pm session
&
7pm session
$10 entry
Bookings essential Ph 9358 1975
https://www.eastsydneyhotel.com/
______________________________________________________________________________________
SUNDAY 27th DECEMBER
"Live Country Sundays" featuring Mark Lucas
& The Dead Setters
at the Salisbury Hotel, Stanmore
Salisbury Hotel
118 Percival Road
Stanmore
3pm
Tickets / bookings - check website
https://www.salisburyhotel.com.au/
______________________________________________________________________________________
SUNDAY 3rd JANUARY
"Live Country Sundays" featuring Zane Banks & Friends
at the Salisbury Hotel, Stanmore
Salisbury Hotel
118 Percival Road
Stanmore
3pm
Tickets / bookings - check website
https://www.salisburyhotel.com.au/
______________________________________________________________________________________
THURSDAY 7th JANUARY
"SWINGTEASE" at The Vanguard, Newtown

Jump Jive and Burlesque

Wes Pudsey & Sonic Aces
with
Jimmy Vargas & the Black Dahlias,
chanteuse Marcella Minx, and Burleycuties
Kelly Ann Doll, Peg Petite
The Vanguard
42 King Street,
Newtown
Tickets
https://moshtix.com.au/v2/event/its-a-double-jive-shakedown-w-the-sonic-aces-%C2%A0-the-black-marias/122862
______________________________________________________________________________________
SUNDAY 10th JANUARY
"Live Country Sundays" featuring the Whiskey Sessions
at the Salisbury Hotel, Stanmore
Salisbury Hotel
118 Percival Road
Stanmore
3pm
Tickets / bookings - check website
https://www.salisburyhotel.com.au/
______________________________________________________________________________________
SUNDAY 24th JANUARY
Gregg Arthur - Jazz & Cocktails
at the Camelot Lounge, Marrickville
Camelot Lounge
103 Railway Parade
Marrickville
6:00pm session and 8:30pm session
Tickets
https://www.stickytickets.com.au/n1ijf/gregg_arthur_jazz__cocktails_%40_camelot_lounge.aspx
______________________________________________________________________________________